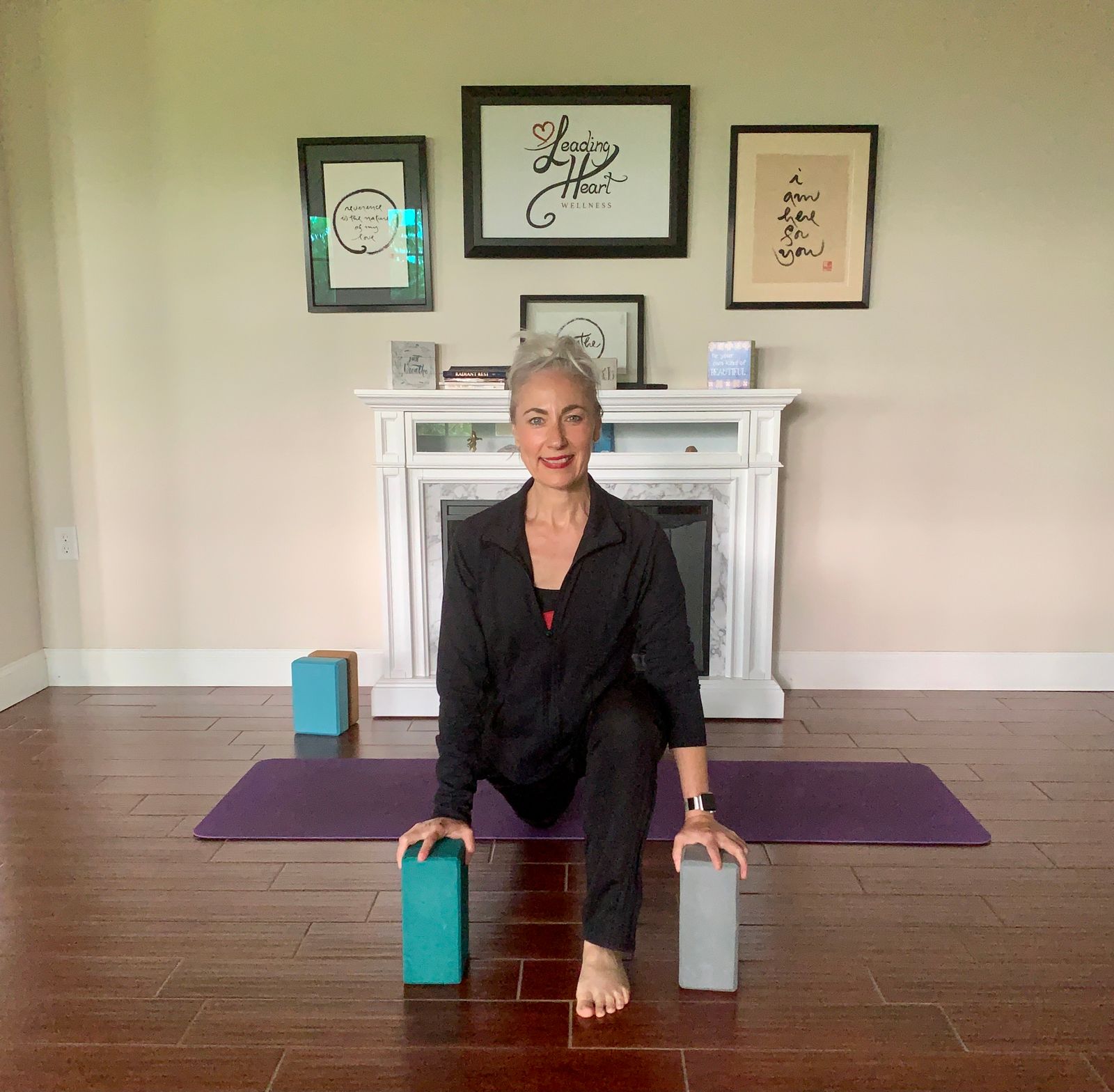 More and more people are trying yoga for the first time to help them navigate the complexities of life. I love teaching beginners and often get asked what yoga gear, other than a mat, is needed to get started. If you are starting yoga as an online student and aren't attending in-person classes at a yoga studio, you may not be familiar with some of the props available at a studio. Even if you are attending in-person classes at a yoga studio, you might be apprehensive like I was when I started yoga, and do not want to ask about some of the yoga gear available to you in the studio. In this blog series on yoga props, I will discuss some of the most common yoga props and how you might find them helpful in your yoga practice. This week, let's talk about yoga blocks.
What is a yoga block?
A yoga block is a prop or object designed to be used as an aid or supportive device during your yoga practice They are generally shaped like a rectangle and the standard size is about 4" x 6" x 9" although there are a few other variations available. The standard size works well for most use cases. Many yoga studios will have blocks available for students for use during in-person classes. If you are starting your yoga journey online, then you will need to consider whether you will add yoga blocks to your home setup.
Why should I use a yoga block?
Everyone's body is unique and I want you to gentle, mindful, and listen to your body during your yoga practice. Yoga blocks can be used to support and modify postures in ways that nurture your body and help you get what you need from your yoga practice. You might use them to help you balance, to help you reach the floor, or you might use them to help your alignment in certain postures. You might even use them in a class as a training and strengthening tool.
Can you give me some examples of how or when I might use yoga blocks?
For example, yoga blocks used under the hands in a forward fold can bring the floor closer to you and make a forward fold more supportive for your lower back. Using blocks during a lunge sequence can be much gentler on tight hips. Placing a block under your hips and lifting your legs straight to the sky create a gentle, supportive variation of legs up the wall. Your yoga teacher will provide lots of opportunities and options to use the blocks during your classes. After some practice, you will be able to discern when using a yoga block would be helpful for you.
What kind of yoga block should I get?
You can buy yoga blocks made of a few different materials. The softest material is a foam yoga block. There are also blocks made out of wood and cork, which are a little bit harder than a foam yoga block. To start, I recommend using foam yoga blocks. They are economical, generally available in common department stores, and work well for the many ways you will use yoga blocks as a beginning yogi. You may find the harder yoga blocks uncomfortable when used under the body in various postures.
How many yoga blocks do I need?
You are absolutely able to have a meaningful yoga practice without props or yoga blocks so please do not let securing props stand in the way of starting your yoga journey. If you are in a position to secure yoga blocks for your practice, I generally recommend having two yoga blocks with you for every class. You can certainly get by with one yoga block, but in general, I think you will find that two is helpful, especially if your lower body tends to be tight or stiff.