I have received many questions about what to expect with a private, personalized yoga lesson and why it is beneficial. I am offering this blog to cover some general information.
A private yoga lesson is your own personalized yoga class. You meet one on one with the instructor. At Leading Heart Wellness, we will meet prior to your first lesson to discuss your reasons for seeking private yoga instruction to ensure that your yoga sessions align with your goals. Sessions may last anywhere from 30 - 90 minutes, depending on what you set up with your instructor. A session will likely include some sort of centering and meditation along with a sequence of postures customized to your needs and goals.
Personalized yoga sessions are great for beginner, intermediate, and advanced yogis. You do not need to have any yoga experience before setting up a private yoga session. In fact, many yoga instructors welcome working with people who have no previous yoga experience.
Private yoga can be an incredible support for your leadership and an essential piece of your wellness plan. Leadership can be overwhelming and exhausting, even when it fills you with joy. The physical, mental, and emotional benefits of a consistent yoga practice helps leaders show up day after day with confidence, clarity, and courage. Here are a few reasons why leaders prefer private yoga lessons instead of or in addition to group yoga classes.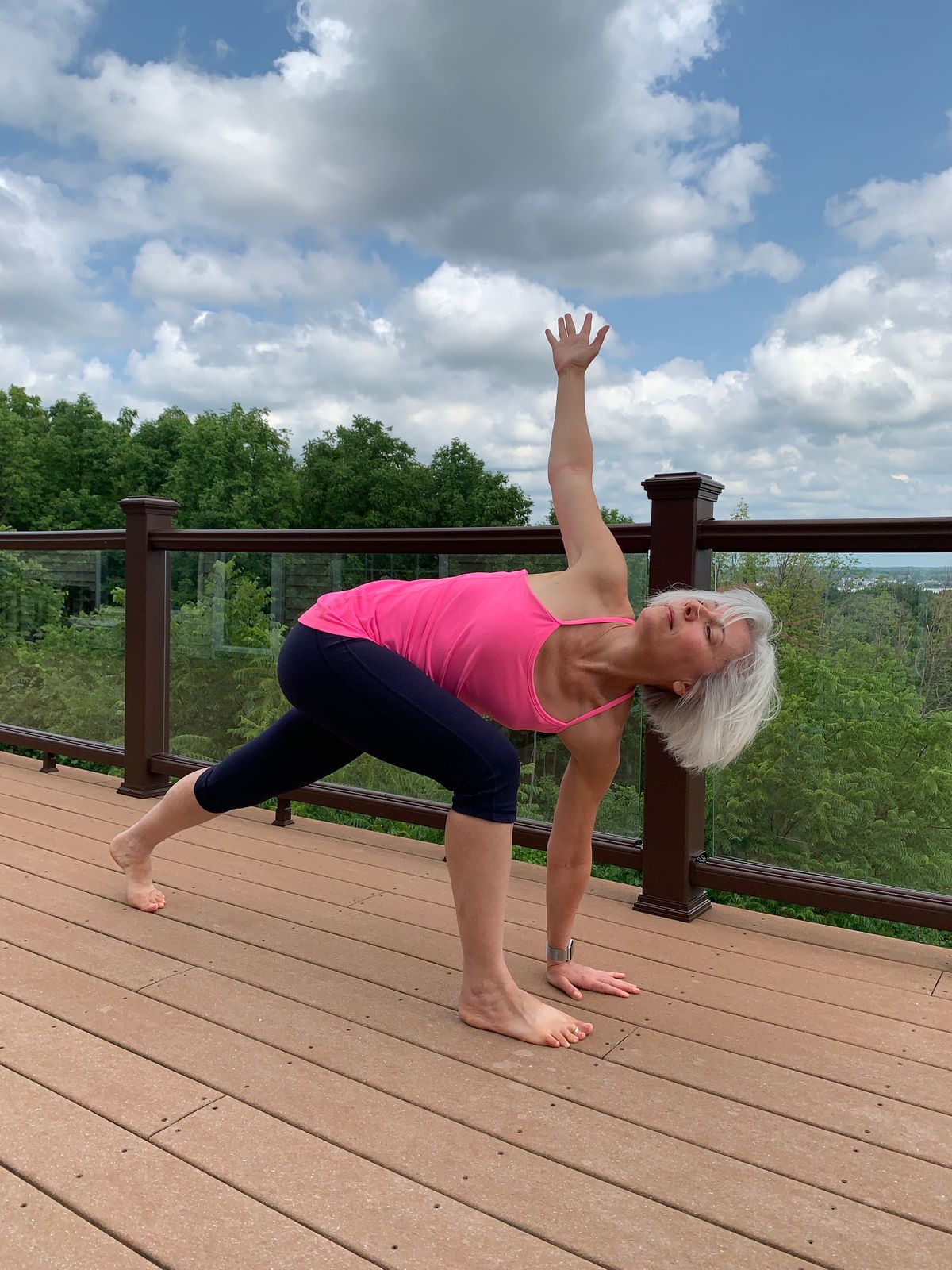 Schedule
One of the great benefits of private or personalized yoga is the ability to set a schedule to practice that fits within the demands of your time. Drop-in yoga sessions at a studio are offered during peak times in the morning, afternoon, and evening. That schedule doesn't always work for everyone. Some of you may have experienced the disappointment of rushing to get to a drop-in class only to be a few minutes late. The door is already locked so as not to disturb the class that is in session. Such frustration and inconvenience can be avoided with private yoga classes scheduled according to your availability.
Customized
A personalized yoga session allows the instructor to customize the practice to your particular goals and needs. You may want to work on physical body goals such as to build strength, increase flexibility, rehabilitate after an injury, or to support another physical activity like running. Some people use private yoga sessions to help develop a home practice or support their in-person class sessions so they can go deeper. Beginners will often use private yoga to gain a little experience and confidence before attending a group class. This is especially helpful if beginner yoga is not offered at a studio near you during a convenient time. You could also work on using yoga for stress relief, pain management, or to support areas of your leadership.
The point is that a private, personalized yoga session allows YOU to go wherever you want to go under the guidance of a supportive and skilled instructor.

Confidentiality
Leaders who hold prominent roles in the community can be hesitant to attend public, drop-in yoga sessions at their local studio. These leaders may feel like they are the center of attention, which inhibits their ability to relax and get the most out of their practice. Some are also worried about how they will be perceived if seen in such a casual environment. A private yoga session allows you to practice under the guidance of an experienced instructor in a confidential setting where you can truly relax and be yourself. This type of sanctuary is a fantastic gift to give yourself if you feel like you are always "on" the minute you step out of your residence.
Other Helpful Information
Cost - Private or personalized yoga sessions generally cost more than a drop-in yoga class at a yoga studio. Think of a private yoga session more along the lines of other individualized wellness services. Always inquire if there is a discount for sessions purchased in bulk or advance.
Interactive - In general, expect more interaction with the instructor in a private yoga session than during a drop-in style class. The instructor wants you to ask questions and provide feedback about how things are feeling in your body. The interaction could take place in a couple of different ways. You could be invited to ask questions throughout the session or questions and reflection can happen after the session.
If you would like more information about online private yoga lessons at Leading Heart Wellness, please contact me through my website or send me a message through Facebook or Instagram.