I am sending a massive dose of love and support this week because I have a hunch that self-care may seem impossible this week for some of you. While it may seem practical and efficient to postpone focusing on your own well-being, please remember that chronic stress impedes physical, mental, and emotional health. Here are five tips to help you ensure that your well-being does not fall by the wayside this week.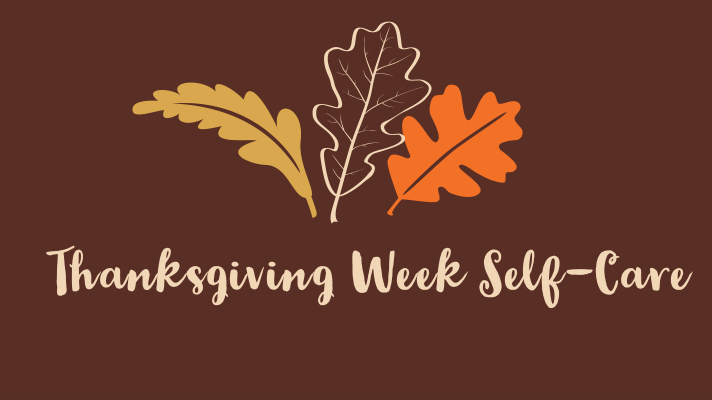 It is essential to make time in your day for at least one (hopefully more) wellness activity specific to you. This could be your daily yoga practice, an outdoor walk, time at the gym, journal time, crafting, etc. Take a few minutes to schedule those activities in your calendar, so your wellness time is not at the mercy of anyone else's schedule. During that time, be present and mindful. Suppose you are worried about someone or something else during your yoga practice. In that case, you won't get the full benefit of the activity, nor are you doing anything to resolve the worry. It is YOUR time. Do your best to hold that space for YOU!
The never-ending to-do list probably deserves a separate post, but especially for this week, scale back your schedule to the extent possible. There is a tendency to value busyness and use it as a proxy for productivity. However, unstructured time can spur creativity, play, and joy. The thought of "nothing to do" may make you uncomfortable, but see if you can give yourself some space this week. Your value and worth are not tied to the number of things you get done in a day.
It may be tempting to set aside your food preferences and health goals for a day or two. Traditional holiday meals are attractive because they typically include many of our favorite dishes and an implied permission to overeat. You have done so much work to get and stay healthy that a temporary day of indulgence is not worth a potential downward spiral. Make healthy versions of your favorites, and don't be afraid to make two versions of dishes if there are family members who are not on board with your way of eating. Keep your holiday focused on the importance of quality time and less about who is eating what.
You probably already know how depleted you feel when you don't drink enough water. When you are out of your routine, it can be easy to forget about or substitute your daily water intake with other beverages. To keep it front and center (and fun), try infusing your water with fruit and/or herbs. Include a garnish for your water glass!
If too much importance is placed on the big day and how "perfect" everything is, you may miss the small yet precious moments that make it all worthwhile. Happiness is derived from day-to-day moments that add up to one big, full, joyful life. Keep things in perspective and set perfection aside.